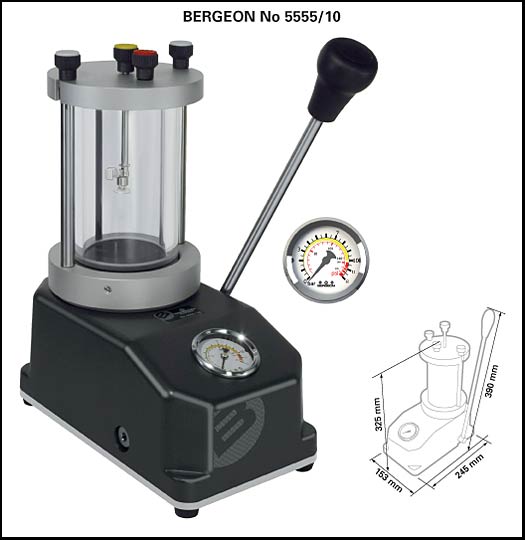 Bergeon Waterproof Testers
Bergeon Waterproof Case Tester 10ATM #5555/10
Now on Sale! This is the newest waterproof case tester from Bergeon. The Bergeon 5555/10 can waterproof test to 10ATM (100 meters - 330 feet). The Bergeon 5555/10, features a removeable cylinder for easy draining, pump handle to manually increase pressure, can hold up to 2 watches at a time, and tests water resistance from 0 - 10 ATM.

Bergeon Watch Case Openers

Bergeon Watch Hand Removers and Hand Setting Tools

Bergeon Model 50 Lathe Accessories

Bergeon Watch Escapement Tester Tool

Bergeon Lathes

Click Here For Individual Sizes Of Bergeon Collet Chucks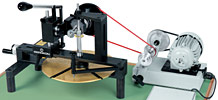 Bergeon-Tecnoli Gear Cutters


Bergeon Swiss Made Watchmakers Screwdrivers
Click Here For Bergeon Swiss Made Watchmakers Screwdrivers



The Original Bergeon Screwdriver Blades & Fixing Screws
Which Blades is Best, The Original or New Stainless Steel Blades
The original blades made with softer metal than the stainless steel blades. Some prefer to used the original blades with their Stainless Steel Screwdrivers when working with older watches that do not have stainless steel screw.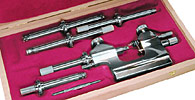 Bergeon's Jacot Pivot Lathes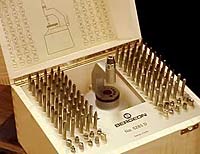 Bergeon Staking Tools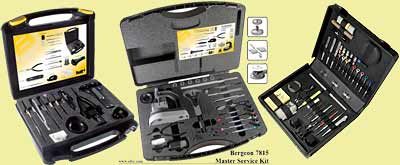 Watchmaker's Service Tool Kits by Bergeon
Click Here For Popular Bergeon Watch Repair Tool Kits

Bergeon Pin Punches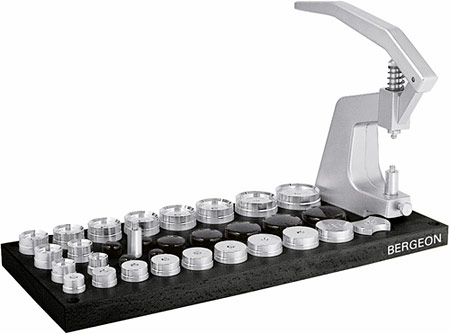 Bergeon Crystal Press and Bergeon Watch Case Closers
Need a New Press, or want to add to your collection of Screw-on Dies for the Bergeon Press.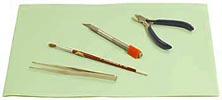 Bench Top Accessories

Broaches, Burnishers & Files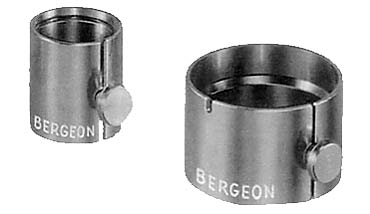 Bergeon 5914 Reversible Movement Holders with Knob
In sizes from 4 1/4 ligne to 22 ligne.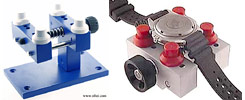 Case Holders, Watch

Cleaning Supplies

Collet Tools & Roller Removers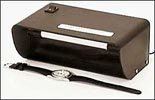 Crystal Accessories

Demagnetizer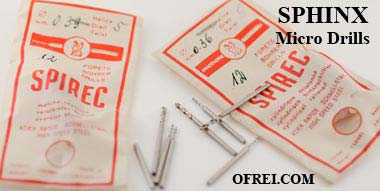 High Speed Drills & Drill Accessories
SPHINX SPIREC High Speed Steel Micro Drills
On Sale!
Made in Switzerland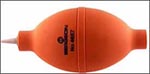 Dust Blowers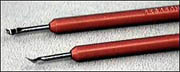 Hairspring Tools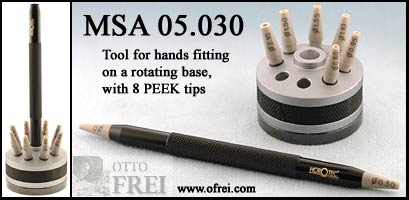 Hand, Setting Tools

Magnifiers & Eye Loupes for Watchmakers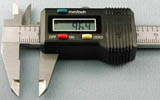 Measuring Devices, Gauges

Miscellaneous Watch Tools

Movement Holders

Oilers & Oil Cups

Pin Vises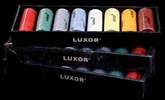 Rouges & Buffing Wheels

Scratch Brushes

Screwdrivers, Watchmakers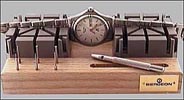 Watch Bracelet Tools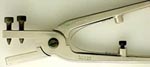 Watch Strap Tools

Watchmaker's Benches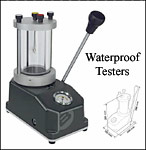 Waterproof Testers

MINATHOR, Watchmakers Knife Discontinued, Some Parts Available

More Minathor and Bergeon/Horotec Refill Punches & Screwdriver Blades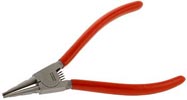 Pliers & Watch Stem Cutters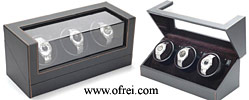 Automatic Watch Winders

Anvils & Riveting Stakes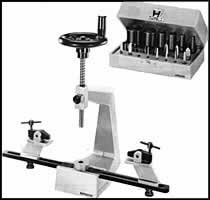 Bergeon 16200 Clock Bushing Tool

Bergeon Assortments of Watch Parts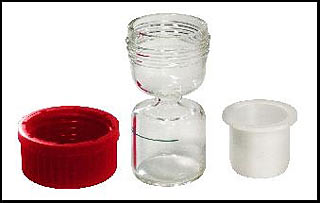 Bergeon 7066 Bottle for Epilame
| | | |
| --- | --- | --- |
| | Specially designed glass bottle for Epilame. For use with Moebius-Fixodrop No 8940, 8941, 8950, 8951. Comes with bottle, cap, and basket. | |


Bergeon Fall 2017 Specials
Bergeon Fall Season Specials For 2017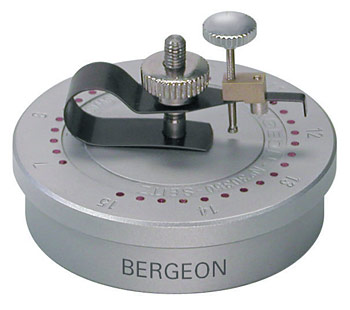 Bergeon Seitz Pivot Straightener 30350-D-02
| | | |
| --- | --- | --- |
| | A wonderful tool that sure looks good. Allows the pivots to be straightened without breaking due to a control device as well as a screw fitted with a stop. 41 Jewelled holes diam. 0.07 - 0.15 mm. Progression 0.025 mm. Bergeon reference #30350-D-02. | |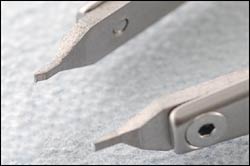 Replacement Tips Bergeon 7825 Extra Fine Forked Spring Bar Tweezers, Sold Per Pair
| | | |
| --- | --- | --- |
| | Pair of replacement extra fine tips measuring at 1.00 mm diameter for the Bergeon 7825 Tweezers for removing and installing spring bars.. | |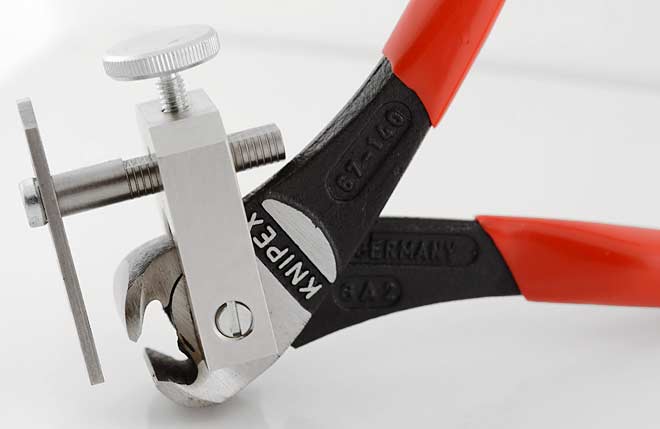 Bergeon 4084 Stem Cutter With Adjustable Guide
| | | |
| --- | --- | --- |
| | Brand New! Just found this Bergeon Stem Cutter, unfortunately like so many watch tools this item is no longer available. Great for cutting one stem or multiple stems the same length. | |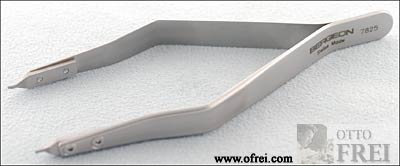 Bergeon 7825 Extra Fine Forked Tweezers to Fit Spring Bars
| | | |
| --- | --- | --- |
| | Spring bar fitting tweezers with extra fine tips measuring at 1.00 mm diameter. This tool is great for bracelets with small spring bar openings. Allows to take off the bracelet from the watchcase without removing the clasp. | |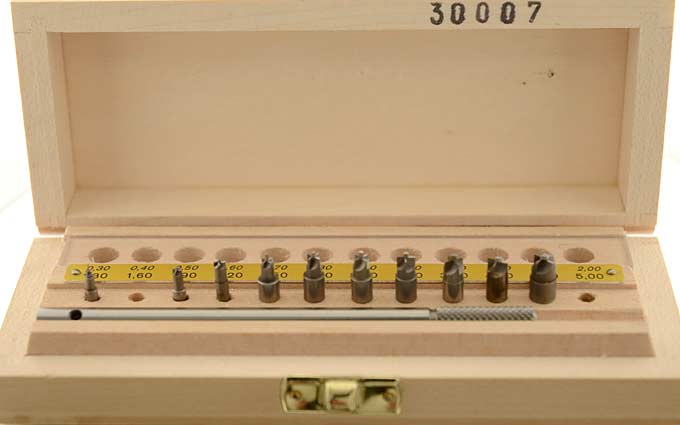 Bergeon 30007 Original Version, Incomplete Countersink Assortment
Bergeon discontinued the original version of this product quite a few years ago and replaced it with BERG-30007-MD12 $1,295.00 and BERG-30007-MD15 $2,262.00.

This 30007 countersink assortment is new, however years ago (when we thought replacements were available) we sold the 1.60 and 5.00 sizes. Sizes in this set: 1.30, 1.90, 2.20, 2.50, 2.80, 3.10, 3.40, 3.70, 4.00 and 4.50 mm.


Close up view of the countersinks and pivots of the incomplete 30007 set.