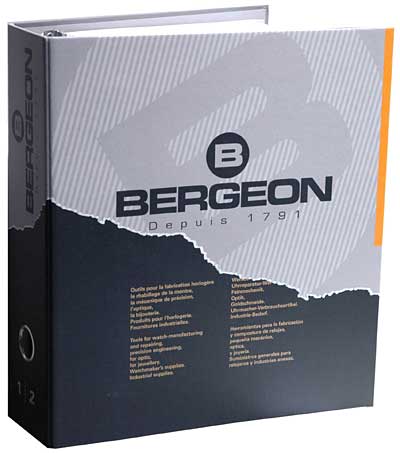 The Bergeon main catalog in 1 volume
The main catalog of professional material for the watchmaker and the jeweler is a guide, a working instrument with a lot of ideas.


20,000 references 1'200 pages
4'700 pictures
800 technical drawings
4 languages (French, German, English, Spanish)

FB-Bergeon Catalog
Discontinued, Bergeon is no longer printing their main catalog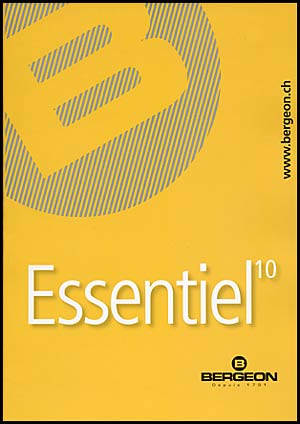 $16.95 $7.95 On Sale!
The Bergeon Essentiel Catalog
This is the reduced version of the Bergeon main catalog. Lists most of the Watchmaker's and Jeweler's tools that is essential to have in a workshop.

The Bergeon Essentiel catalog has 437 pages containing some of the finest precision instrument tools in the world.
FB-BERGEON-ESSENTIEL
OUT OF STOCK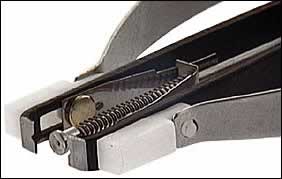 Bergeon #1 Presto Hand Remover Black Handle
| | | |
| --- | --- | --- |
| | Hand remover for wrist watches, tips will not demage the dial. Hands, cannon pinions, sweep wheels and chronograph driving wheel remover. Bergeon reference #30636-1 | |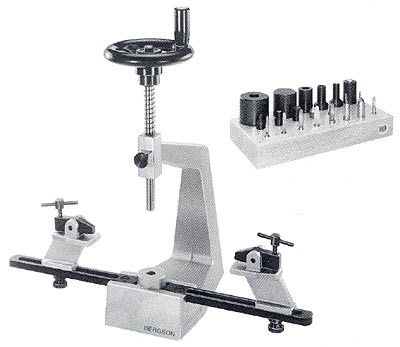 Bergeon #6200R Clock Bushing Tool
| | | |
| --- | --- | --- |
| | Reduced Set contains 3 driving punches, 1 centering bit, 1 undrilled stake, 4 drilled stakes, 2 centering stakes, 10 reamers. | |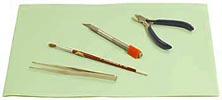 Bench Top Accessories

Bergeon Model 50 Lathe Accessories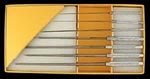 Broaches, Burnishers & Files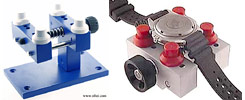 Case Holders, Watch

Case Openers For Watches

Cleaning Supplies

Collet Tools & Roller Removers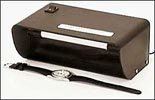 Crystal Accessories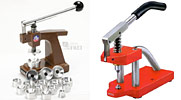 Crystal Press & Case Closers

Demagnetizer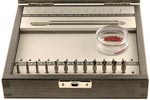 Drill Press & Drills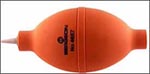 Dust Blowers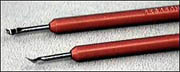 Hairspring Tools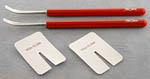 Hand, Removers & Setting Tools

Bergeon Lathes

Magnifiers & Eye Loupes for Watchmakers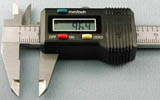 Measuring Devices, Gauges

Miscellaneous 1

Movement Holders

Oilers & Oil Cups

Pin Vises

Poising Tools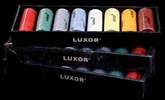 Rouges & Buffing Wheels

Scratch Brushes


The Original Bergeon Screwdriver Blades & Fixing Screws
Click Here For Bergeon Screwdriver Blades & Fixing Screws


Screwdrivers, Watchmakers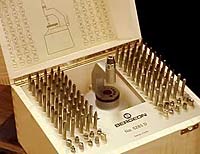 Staking Tools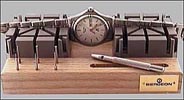 Watch Bracelet Tools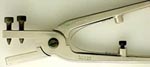 Watch Strap Tools

Watchmaker's Benches

Waterproof Testers

MINATHOR, Wenger Swiss Army Watchmakers Knife with Bergeon Bits

More Minathor and Bergeon/Horotec Refill Punches & Screwdriver Blades

Bergeon's Jacot Pivot Lathes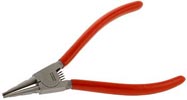 Pliers & Watch Stem Cutters
Bergeon-Tecnoli Gear Cutters
Lathe Cutting Tools & Diamond Grinding Wheel

Click Here For Individual Sizes Of Bergeon Collet Chucks

Automatic Watch Winders

Anvils & Riveting Stakes

Bergeon Assortments of Watch Parts
Bergeon Pin Punches

Watchmaker's Service Tool Kit by Bergeon


Bergeon 5914 Reversible Movement Holders with Knob
In sizes from 4 1/4 ligne to 22 ligne.