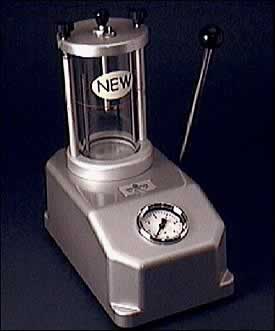 Bergeon Waterproof Testers
Bergeon Watch Case Openers

Bergeon Watch Hand Removers and Hand Setting Tools

Bergeon Model 50 Lathe Accessories
Bergeon Watch Escapement Tester Tool

Bergeon Lathes

Click Here For Individual Sizes Of Bergeon Collet Chucks
Bergeon-Tecnoli Gear Cutters


Bergeon Swiss Made Watchmakers Screwdrivers
Click Here For Bergeon Swiss Made Watchmakers Screwdrivers



The Original Bergeon Screwdriver Blades & Fixing Screws
Click Here For Bergeon Screwdriver Blades & Fixing Screws


Bergeon's Jacot Pivot Lathes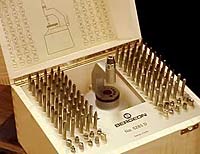 Bergeon Staking Tools

Watchmaker's Service Tool Kit by Bergeon
Bergeon Pin Punches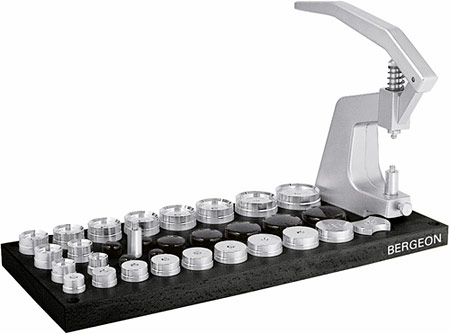 Bergeon Watch Crystal Press and Bergeon Watch Case Closers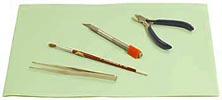 Bench Top Accessories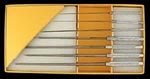 Broaches, Burnishers & Files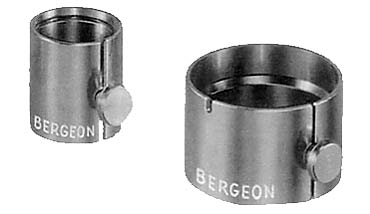 Bergeon 5914 Reversible Movement Holders with Knob
In sizes from 4 1/4 ligne to 22 ligne.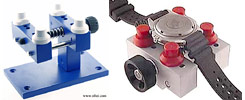 Case Holders, Watch

Cleaning Supplies

Collet Tools & Roller Removers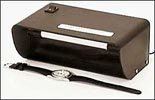 Crystal Accessories

Demagnetizer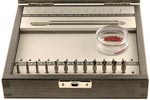 Drill Press & Drills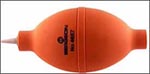 Dust Blowers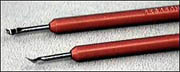 Hairspring Tools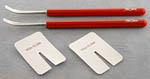 Hand, Removers & Setting Tools

Magnifiers & Eye Loupes for Watchmakers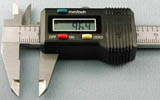 Measuring Devices, Gauges

Miscellaneous Watch Tools

Movement Holders

Oilers & Oil Cups

Pin Vises

Poising Tools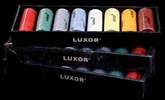 Rouges & Buffing Wheels

Scratch Brushes

Screwdrivers, Watchmakers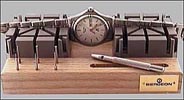 Watch Bracelet Tools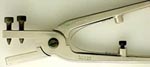 Watch Strap Tools

Watchmaker's Benches

Waterproof Testers

MINATHOR, Wenger Swiss Army Watchmakers Knife with Bergeon Bits

More Minathor and Bergeon/Horotec Refill Punches & Screwdriver Blades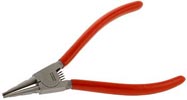 Pliers & Watch Stem Cutters
Lathe Cutting Tools & Diamond Grinding Wheel

Automatic Watch Winders

Anvils & Riveting Stakes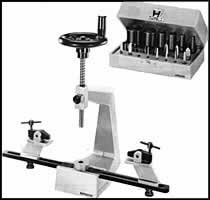 Bergeon 6200 Clock Bushing Tool

Bergeon Assortments of Watch Parts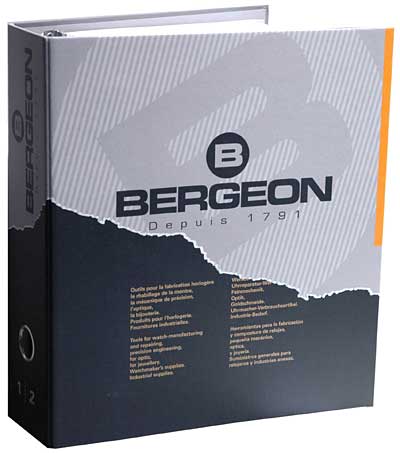 The Bergeon main catalog in 1 volume
The main catalog of professional material for the watchmaker and the jeweler is a guide, a working instrument with a lot of ideas.


20,000 references 1'200 pages
4'700 pictures
800 technical drawings
4 languages (French, German, English, Spanish)

FB-Bergeon Catalog
Discontinued, Bergeon is no longer printing their main catalog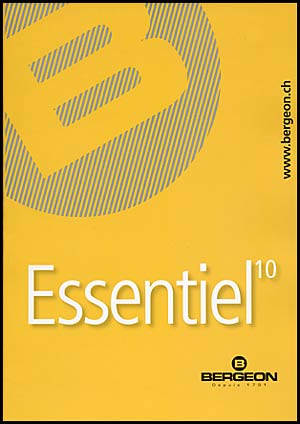 $16.95 $7.95 On Sale!
The Bergeon Essentiel Catalog
This is the reduced version of the Bergeon main catalog. Lists most of the Watchmaker's and Jeweler's tools that is essential to have in a workshop.

The Bergeon Essentiel catalog has 437 pages containing some of the finest precision instrument tools in the world.
FB-BERGEON-ESSENTIEL
OUT OF STOCK