Omega Watch Bracelets Stainless Steel
Click Here To See Our Complete Selection Of Stainless Steel Omega Bracelets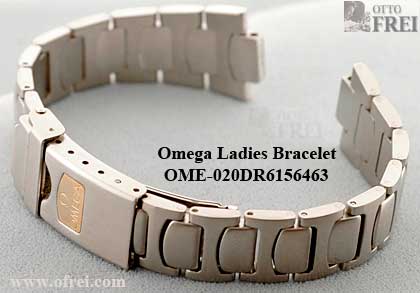 1/2 Price Sale Omega Stainless Steel Bracelet with 18K Gold Plaque
| | | |
| --- | --- | --- |
| | For Ladies Watches, Case Numbers 796.1041, 796.1051 . | |
Gold Plated Omega Bracelet 1173-000
End Piece 717 to Fit Gold Tone Omega Bracelet 1173-000, Sold by a pair of 2
| | | |
| --- | --- | --- |
| | Case numbers 166.211, 166.0211 | |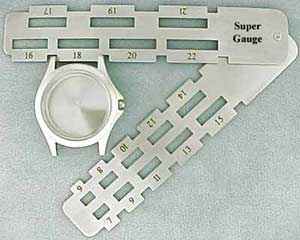 Watch Band Lug Size Gauge
What size strap do you need? With this handy gauge you would be able to answer that question in seconds. Made of 22 gauge sheet stainless steel this gauge will last a lifetime. Size the watch case lug or the watch band with this tool. Length: 125 mm. Graduations: 6 to 22 mm.



Measuring straps.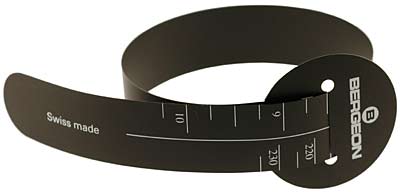 Bergeon 6789 Flexible Measuring Band For Wrists
| | | |
| --- | --- | --- |
| | Resistant synthetic material. It fits easily to the wrist. Graduated in mm and inches. Easy use and measuring. Black in color. Goes up to 10 1/4" & 235MM. | |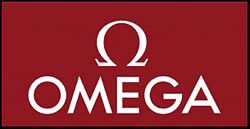 Omega Watch Parts, Tools, Bracelets
During 2015 Omega/Swatch Group Stopped Suppling Parts Worldwide
If the Omega item you need is not listed, contact the Swatch Group Service Center.



Click Here To Send Email
Email Requirements Click Here