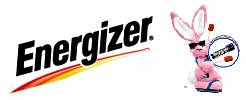 Click here for Eveready "Energizer" Watch Batteries
Known around the world as the best watch battery available.
Energizer "Multi-Drain" American Made Watch Batteries


Best Value Watch Batteries
Wholesale Watch Batteries - Watch Battery Distributor Our Best Value Battery Prices consist of selection from the leading watch battery manufactures RENATA, ENERGIZER, MAXELL, and SONY at the most lowest prices possible.

Maxell Watch Batteries
Renata Watch Batteries
New Lower Renata Watch Battery Prices (Feb. 25, 2013)
364 & 377 only $28.00 per 100


Sony Watch Batteries
Sony watch batteries are made in Japan


Lithium Batteries
Capacitors, Seiko Kinetic Rechargeable Battery
Capacitors, Citizen Eco-Drive Rechargeable Battery
Capacitors, Casio Rechargeable Battery


General Purpose Batteries
AA, AAA, AAAA, C, D, 9V, N
Click here, check out these low prices!

Photo Batteries
Hearing Aid Batteries
Accucell-1 For Accturon 214 & 218
Watch & Lithum Battery Assortments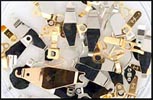 Cell Straps For Quartz Watch Batteries
Energizer "Energi To Go" Instant Cell Phone Chargers
Battery Changing Tools & Supplies
Swiss Made 100 Piece Assortment Battery Insulators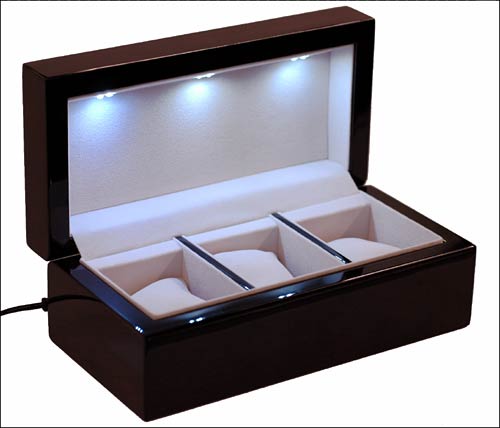 Powerful LED Light Box for Charging 3 Solar Watches
Keep your Solar watches charged! Beautifully Lacquer Finished Charging Box

Solar watch owners complained that their watches was not charged when they want to wear it. Well, this new powerful LED Light Box for 3 Solar Watches can charge the watches while they are stored inside with the lid closed. High quality structure of the box will prevent any light leakage and will not disturb your sleep even in the bedroom. Yes, the outside finish is real wood! Each is made from the finest Burlwood paper veneer for outstanding character and finish. Use it to keep your watched from losing its charge, or when a watch is completely discharged then placed it inside the box for recharging, an 8 hour charge will give the capacitor more than 60% power.

If you don't have solar watches, you can also use this as a display box with the lid open and the LED light shining on your expensive piece.

Box is equipped with 3 individual light switches located on the back, allowing users to charge up to 3 solar watches. Power supply comes with a USA plug attached and works in the USA as well as Internationally anywhere that has voltage from 100v - 240v. International customers will need to go to their local electronics store to get an adapter. This unit is not battery operated.

Measurements: 8 3/4" Length X 4 3/8" Depth X 3 3/8" Height (222 X 110 X 88 MM).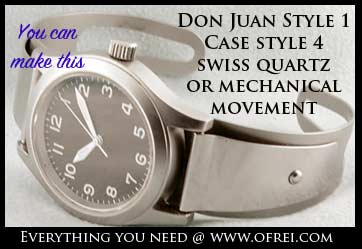 Make Your Own Watch
It is possible to make your own watches, using the selection of cases, dials and hands we offer.
We have many styles cases with choices of sapphire glass or harden mineral glass along with dials and hands to fit popular ETA & SELLITA Swiss Made mechanical movements 7750, 6497-1, 6498-1, 2824-2, 2836-2, 2804-2, 2801-2 and the Chinese mechanical movement DG4813. We also have cases and dials to fit the popular Ronda Swiss Made Quartz Movement Ronda 515. You'll find a large selection of hands, all the straps and tools you need to start assembling your own special watches.