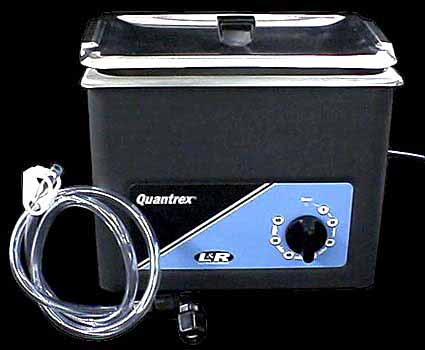 The L&R Q140 Ultrasonic Cleaner (With Heater) 220 Volt
This unit is 10.5" x 7.5" x 8.5" overall and offers a tank size of 9" Long by 5" Wide and 4" High (0.8 gallons), tank capacity 3 3/8 Quarts (3.2 Liters). The tank will comfortably hold two 600 ml beakers. There is switchable tank heat the tank is provided with a drain and valve. This machine is 220 volt and comes with the standard European style electrical plug.

Special Order item. Please allow 4-6 weeks for delivery.
The L&R Q140 Ultrasonic Cleaner (With Heater) 240-250 Volt
| | | |
| --- | --- | --- |
| | This unit is 10.5" x 7.5" x 8.5" overall and offers a tank size of 9" Long by 5" Wide and 4" High (0.8 gallons) tank capacity 3 3/8 Quarts (3.2 Liters). The tank will comfortably hold two 600 ml beakers. There is switchable tank heat the tank is provided with a drain and valve. This machine is designed for 240-250 volt electric power found in places like Australia. | |
Pyrex Beaker 600 Milliliter
| | | |
| --- | --- | --- |
| | Watch cleaning solutions should always be put into beakers instead of the tank of the ultrasonic cleaner. Water need to be put into the tank, then the beaker. Also never used the heater when using watch cleaning solution. | |
FB-2610
$9.95
Out of Stock


Pyrex Beaker 400 Milliliter
| | | |
| --- | --- | --- |
| | Watch cleaning solutions should always be put into beakers instead of the tank of the ultrasonic cleaner. Water need to be put into the tank, then the beaker. Also never used the heater when using watch cleaning solution. | |
100 ml Kimax Beaker
100 milliliter.

Watch cleaning solutions should always be put into beakers instead of the tank of the ultrasonic cleaner. Water need to be put into the tank, then the beaker. Also never used the heater when using watch cleaning solution
Two Beakers 1 each 100 ml & 400 ml
Comes with one 100 ml and one 400 ml beakers.

Watch cleaning solutions should always be put into beakers instead of the tank of the ultrasonic cleaner. Water need to be put into the tank, then the beaker. Also never used the heater when using watch cleaning solution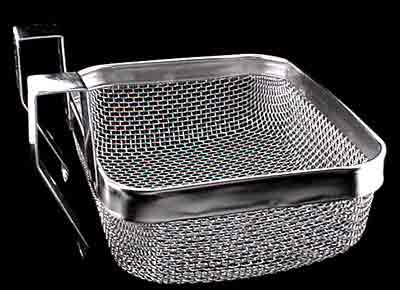 Stainless Fine Mesh Ultrasonic Tray Insert
| | | |
| --- | --- | --- |
| | Stainless fine mesh basket/tray insert for your ultrasonic machine. Will fit the Q90 and Q140 as well as any machine with a tank that can take this 5" x 4" insert. With practical side clips, they can be used with smaller ultrasonic units as well as larger ones. | |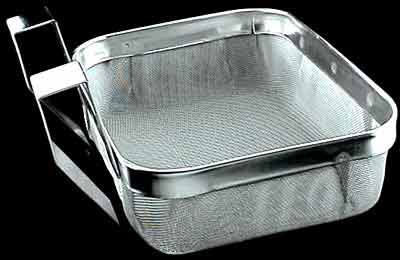 Stainless Super Fine Mesh Ultrasonic Tray Insert
| | | |
| --- | --- | --- |
| | Super fine mesh basket/tray insert for your ultrasonic machine. Will fit the Q90 and Q140 as well as any machine with a tank that can take this 5" x 4" insert. With practical side clips, they can be used with smaller ultrasonic units as well as larger ones. | |

Cleaning Solutions

Cleaning Supplies