Crown Gaskets
O-Ring Gaskets
Flat Gaskets For Watches
Red Gaskets
Gasket Assortments
Ebel® Gaskets
Gaskets For Mineral Glass Watch Crystals
Generic Gaskets to fit Rolex®
Crystal Gaskets to fit Tag Heuer
Gaskets For Seiko Watches
Seiko Crystal Gaskets
Gaskets to fit Tag Heuer Crown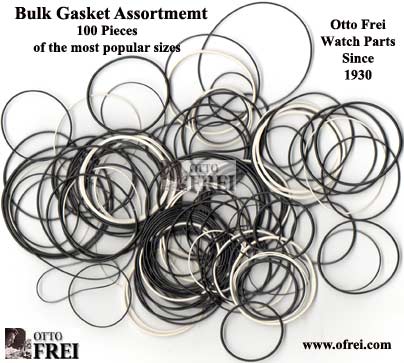 O-Ring Gasket Bulk Asst. of 100 Pieces
| | | |
| --- | --- | --- |
| | Mixed assortment of 100 of the most popular gaskets. | |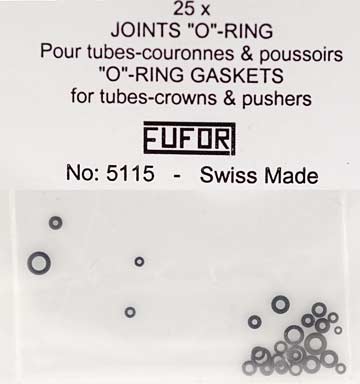 O-Ring Gasket Bulk Asst. of 25 Pieces
| | | |
| --- | --- | --- |
| | Mixed assortment of 25 gaskets. | |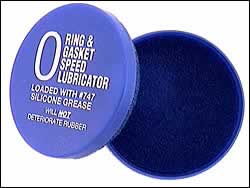 Gasket Lubricator with Silicon 747
| | | |
| --- | --- | --- |
| | This is the best way to lubricant any type of gasket with a silicon lubricant. Loaded with enough silicon 747 grease to lubricant hundreds of gaskets. Simply place the gaskets inside and give a 1/2 turn of the lid, with very light pressure and you are done. When dry just add a little more silicone 747, which you can purchase below. | |

747 Silicone Lubricant in Syringe Applicator
| | | |
| --- | --- | --- |
| | Silicon 747 grease is a good, very high temperature lubricant and is available in a syringe. Use to extend the life of gaskets needed to insure water proofing of the case. The syringe can be useful for certain applications. | |
FB-902
Temporarily Out of Stock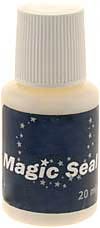 Magic Seal
A horological sealing compound for ensuring a perfect final sealing film between: 1) watch case backs and cases. 2) watch glasses and cases.

The Magic Seal leaves a protective, rubbery seal. Guarantees perfect seal to prevent dust, humidity entering the watch.

The item is inert, non-toxic, non-corrosive. Completely colorless, invisible after drying. Can be used on any type of case and glass. Rapid and easy application with built-in brush. Ideal for antique and vintage watches especially square or rectangular shapes. Economical, long lasting, shelf life many years if properly closed.