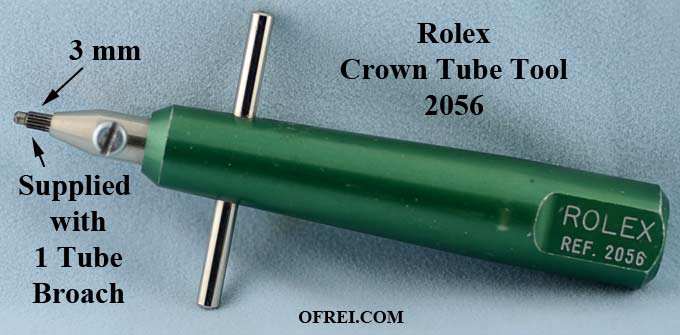 RARE & COLLECTIBLE ROLEX TOOL FOR REMOVING CROWN TUBES REF 2056
| | | |
| --- | --- | --- |
| | Comes with one tube removing bit, measuring just short of 3.00 mm intended for the tube with a 7 mm crown. | |
ROLEX-TUBE-TOOL-2056
$325.00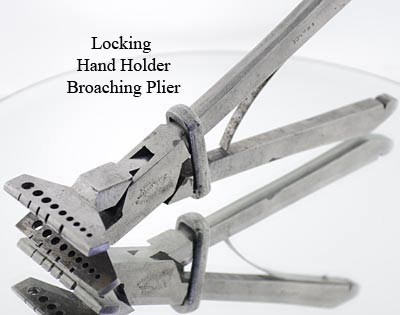 Used Hand Holding Broaching Plier
USED-PLIER-#8
$84.00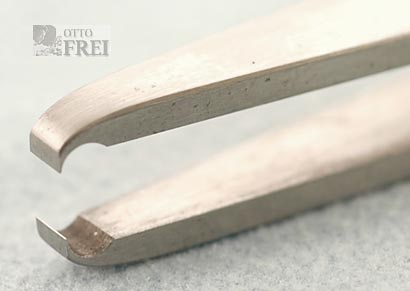 Used Dumont Style 15c Tweezers for Marking Hairspring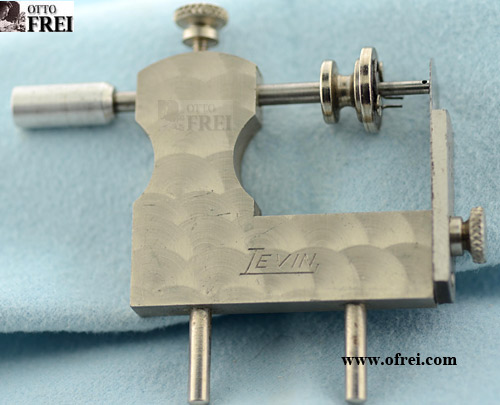 Used Levin Pivot Polisher
USED-LEVIN-PIVOT-POLISHER
$96.00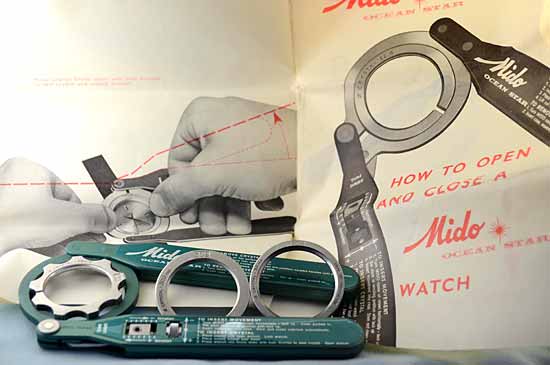 New Vintage Mido Wrench with Instructions For Ocean Star Watches
Comes with 4 different reversible rings 8 sizes in all, to Remove and Install both Crystals and Movements in Mido One-piece Cases. Comes complete with instructions from Mido to guide you thru the process.

Do you have some Mido Ocean Star Watches and have trouble removing and installing both the crystal and the movement? This Mido Tool with instructions on how to use it will certainly help you.
MIDO-OPENER
$59.95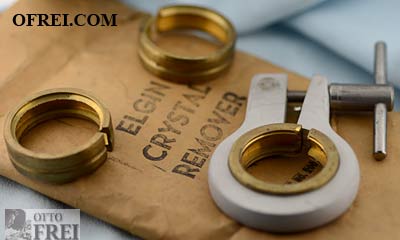 Genuine Elgin Crystal Remover
The Elgin Crystal Remover was designed to remove crystals from all one piece cases on the market at the time it was release by Elgin. In addition this tool will remove most waterproof high dome plastic crystals.

Select ring that snugly fits the crystal, rings are reversible with different diameters on each size. Place ring on flat surface, hold clamp over the ring and open clamp to install ring. Now, with ring in clamp center it on the crystal and tighten clamp, the crystal should lift right off. To install crystal by revolving ring and crystal until it revolves freely within the bezel, then place thumb in center of crystal and remove the clamp.
CRYSTAL-REMOVER-ELGIN
$38.95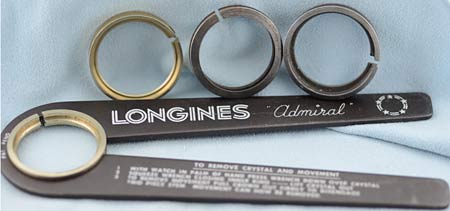 Genuine Longines Crystal Remover
CRYSTAL-REMOVER-LONGINES
$36.95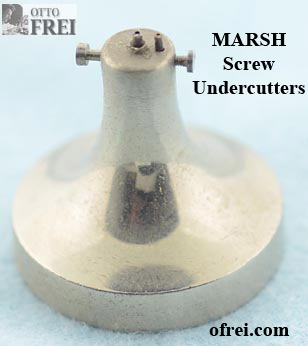 Used March Timing Screw Undercutters
USED-MARSHCUTTERS
$19.95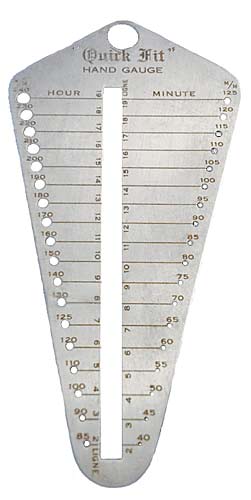 Used Quick Fit Hand Gauge Watch Hand Sizing Gauge
| | | |
| --- | --- | --- |
| | Quick Fit Hand Gauge with 36 different hole sizes from 0.40 to 2.40 mm and lengths in line sizes 2 to 19. | |
USED-HANDGAUGE
$19.95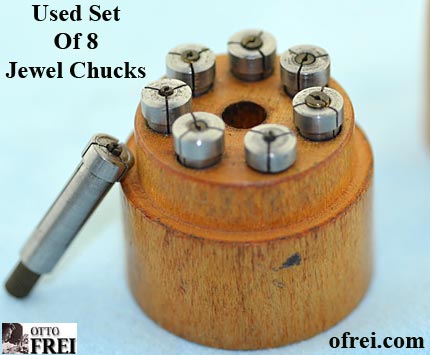 Used Set of 8 Jewel Chucks
USED-JEWELCHUCKS
$49.95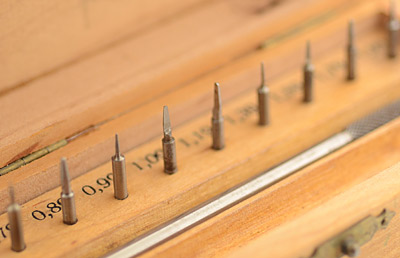 Used Set Of Countersinks Pin Chamferers
USED-CHAMFERERS
$48.95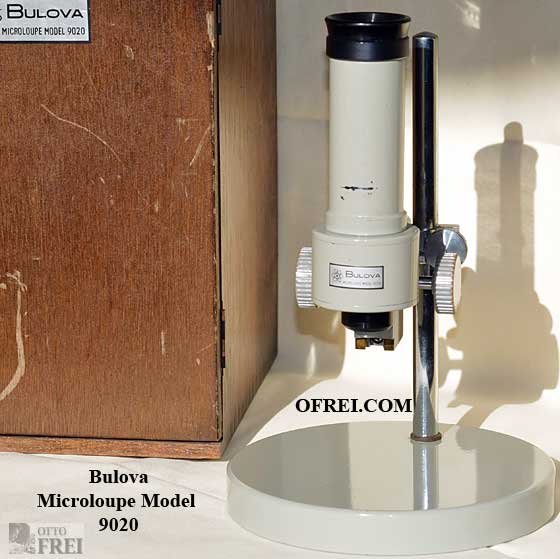 Vintage BULOVA MICROLOUPE Model 9020 With Box
BULOVA-MICROLOUPE-9020
$78.95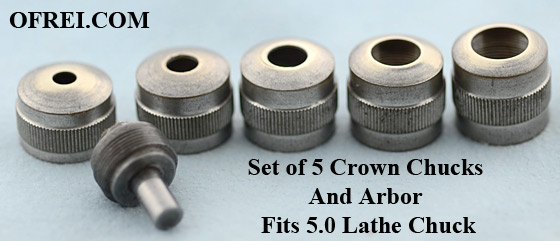 Used Set of 5 Crown Chucks and Arbor
| | | |
| --- | --- | --- |
| | Designed to hold the crown securely while recessing, tapping and cutting tubes etc. Set of 5 Caps for different diameters with arbor that fit into a 5 mm lathe collet chuck | |
Used 10 Prong Sleeve Wrench Style A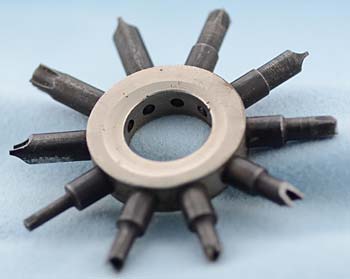 Used 10 Prong Sleeve Wrench Style B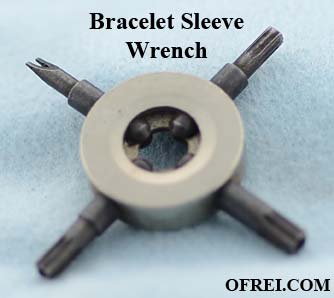 Used 4 Prong Bracelet Watch Sleeve Wrench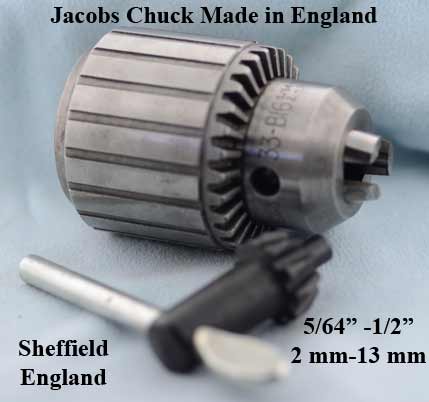 Jacobs Chuck 33-B16 With Key 32, 5/64-1/2" Made In Sheffield England
| | | |
| --- | --- | --- |
| | New, Unused Vintage Jacobs Chuck with capacity from 5/64" to 1/2" (2 to 13 mm). | |
JACOBS-CHUCK-33-B16
$52.95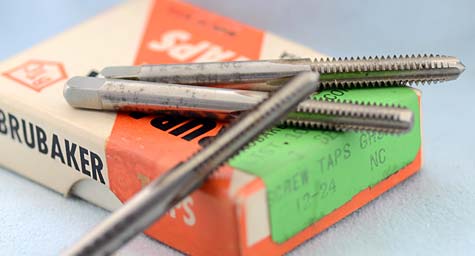 Milling Tools, Brubaker Taps, Validus Keyless Jacobs Chucks
VALIDUS KEYLESS JACOBS DRILL CHUCKS, Diamond Core Drills, Favorite Lathes Accessories For Models 2 And 3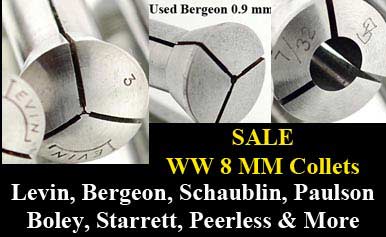 New and Used WW Lathe Collets Chucks
USED 8 MM WW LATHE COLLETS STARTING AT $6.95 EACH!
New Schaublin 8 mm WW Lathe Collets $28.95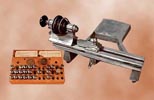 Used Lathes & Accessory Items


Steampunk Watch Parts For Art & Jewelry Making By The Gram
Our Steampunk Watch Parts by the Gram and the pound use for Artwork, Jewelry making and anything you can think of!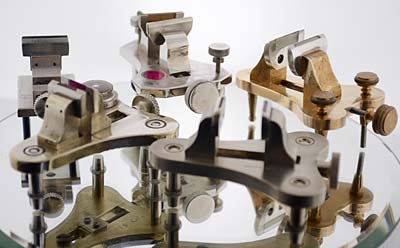 Used Poising Tools