VALJOUX 7765
13.25 ligne, 17 jewels, Incabloc shock protection, manual wind, date @3

Hands sizes: Minute 1.20 mm, Hour 2.00 mm are etched in stone, while I've seen different listings for the sweep 0.25 mm or 0.26 mm. The register hands have me confused at the momment. The tech sheet list the tip of the post 0.18 mm plus or minus 0.05 mm and the base to be 0.22 mm. We have information of 0.22 from one supplier and listing of 0.18 mm from another. We will just have make a test by installing sample hands.

This Valjoux does take the same hour, minute, sweep and register hands sizes as the Omega 1152 and 1155.
Stem Valjoux and ETA 7750 Tap 10 (0.90 mm)
Tap 10 is term for thread diameter of 0.90 mm on the stem.

Also for ETA 7750, 7751, 7754, Omega 1154, Omega 1164 VAL 7750, 7751,
Stem Valjoux and ETA 7750 Tap 6
Tap 6 Stems have thread diameter of 1.20 mm
Also for ETA 7750, 7751, 7754, 7757, 7761, Omega 1150, Omega 1155, VAL 7750, 7751, 7754, 7755, 7757, 7758, 7760, 7761, 7765, 7767, 7768
Day Dial to Fit Valjoux 7751 White Background Black Print English
Day Dial to Fit Valjoux 7751 Black Background White Print English
Month Dial to Fit Valjoux 7751 White Background Black Print English
Month Dial to Fit Valjoux 7751 Black Background White Print English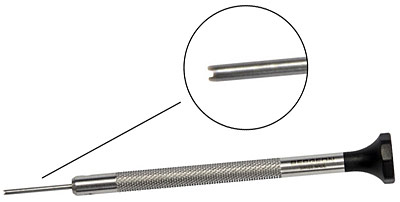 Bergeon Tool for Adjusting Eccentric Screw on ETA 7750
| | | |
| --- | --- | --- |
| | Screwdriver with adapted blade to adjust the eccentric screw of the minute counter for the calibre range ETA Valjoux 7750. Also for Calibers 7751, 7753, 7754, 7757, 7758, 7760, 7765, 7768, 7770, A07.211 and A07.231 | |