When you want the best only Bergeon tools will do. Supplied in a wooden box. The set contains: 1 heavy cast iron frame(to be held in a bench vise), 2 cranks, 8 arbors with barrels. Use on clocks, alarms clocks and counters. You can wind both right and left hand springs with complete saftey.

Special order item, please allow 3-6 weeks for delivery from Bergeon.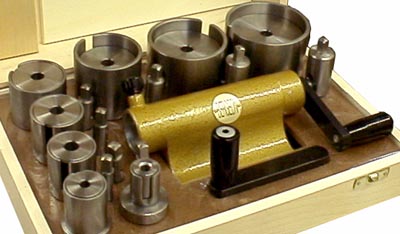 You only live once, so why make due when you can have the best?