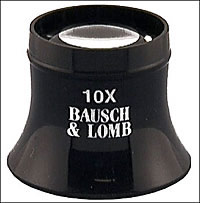 Bausch & Lomb 10X Loupe
| | | |
| --- | --- | --- |
| | When checking details only a 10 power loupe will do. You know the rule, it is considered perfect if you do not see any flaws at 10 power. The 10 power loupe comes in focus at 1 inch. | |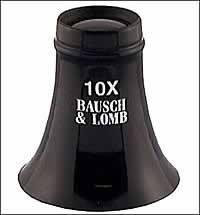 Bausch & Lomb Hastings 10X Triplet-Lens Loupe
| | |
| --- | --- |
| | Three lenses for a distortion free view. This is a fine loupe, which I am told is only surpassed by a German loupe that cost 3 to 4 times the amount of this one. If you have been a watchmaker for twenty years now is the time to treat yourself to this fine loupe, and don't forget to take the tax write off as well. |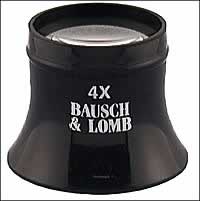 Bausch & Lomb 4X Loupe
| | | |
| --- | --- | --- |
| | The Bausch and Lomb 4X loupe is the standard of the industry. Due the slightly wider field of view, objects appear a little brighter with the B&L loupe than with a Bergeon Aplanatic Loupe. The 4X power loupe comes in focus at 2.5 inches. | |
Bausch & Lomb 5X Loupe
| | | |
| --- | --- | --- |
| | The working distance of a 5X loupe is 2 inches. | |
Bausch & Lomb 7X Loupe
| | | |
| --- | --- | --- |
| | This high quality Bausch and Lomb Loupe delivers a clear, distortion-free image. The 7X power loupe has a focus distance of 1 1/2 inches. | |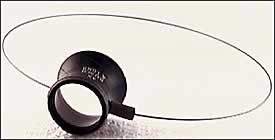 Bergeon 5461 Headband for In-the-Eye Loupes
Wire headband for eyeloupes, easy to use and to get used to. Holds loupe in place so you can get your work done without you thinking about your loupe.

Shown above being used on a B & L Standard Watchmakers Loupe and would work just as well with the normal shape Asco Loupes and can also be used with Bergeon Aplanatic Loupes. Not really made to be used on the narrow style 10x to 20x loupes.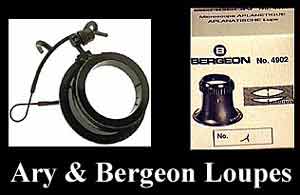 Click Here For Ary & Bergeon Loupes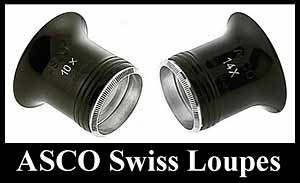 Click Here For Asco Swiss Watchmakers Eye Loupes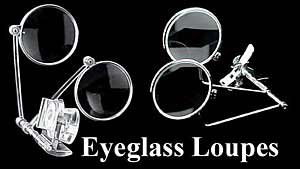 Click Here For Eyeglass Loupes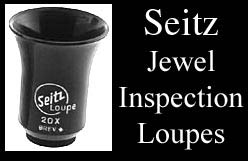 Click Here For Seitz Watch Jewel Inspection Loupes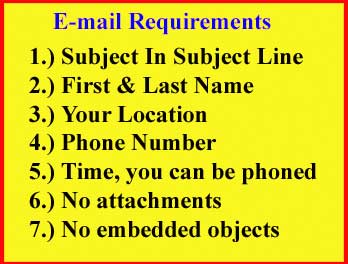 Your cooperation is appreciated.