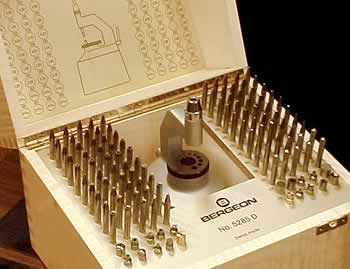 $1,095.00 $995.00 On Sale!
Bergeon 5285D Swiss-Made Staking Tool Set in Wood
Some think this is the best staking tool on the market, and they just might be right, since it seems to be impossible to get anything out of K&D these days. This wonderful Bergeon set supplied with 100 punches Ř 4.7 mm and 20 stakes in well-made wooden case.

Die-cast alloy, matt ­chromed. Adjustable tube. Ř 4.7 mm. Knurled nut enables adjustment of shake. All punches and stakes are fitted in a numbered gilded metal plate. Each punch is likewise numbered. A special cap enables gripping of punches for removal.

Bergeon # 30601-127-131 Spindle for Staking Tool with Stop Ring
| | | |
| --- | --- | --- |
| | Complete with four collects sizes 0.80, 1.00, 1.20 and 1.50 millimeters. | |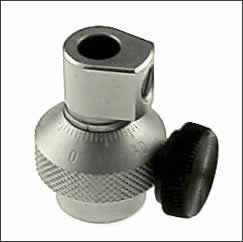 Bergeon 6781 Micrometer Stop
| | | |
| --- | --- | --- |
| | To be used with all punches and all runners of 4.7 mm diameter. In graduations of 0.01 mm. | |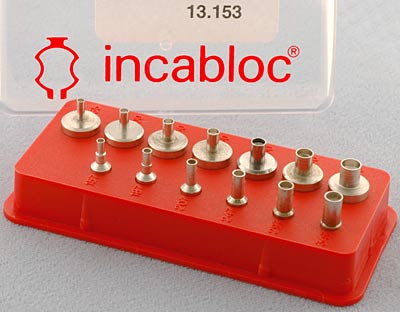 Anvil Incablocs Set
| | | |
| --- | --- | --- |
| | Features 6 Pushers and 7 Rivetting Stake; axle diameter at 4 mm. Tool used for fixing Incabloc shock-absorbers. | |

K & D Staking Tool Punches & Stumps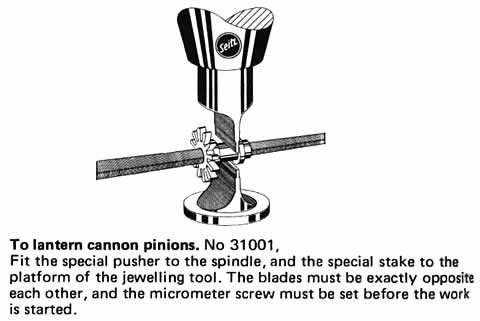 Seitz Attachment to Tighten Cannon Pinions
| | | |
| --- | --- | --- |
| | To tighten cannon pinion, fit the special pusher to the spindle and the special stake to the platform of the jeweling tool. The blades must be exactly opposite each other, and the micrometer screw must be set before the work is started. | |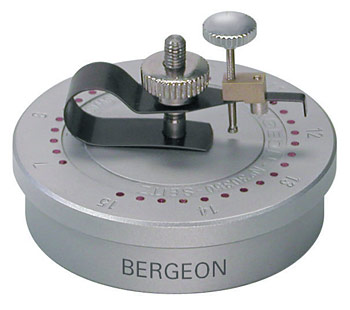 Bergeon Seitz Pivot Straightener 30350-D-02
| | | |
| --- | --- | --- |
| | A wonderful tool that sure looks good. Allows the pivots to be straightened without breaking due to a control device as well as a screw fitted with a stop. 41 Jewelled holes diam. 0.07 - 0.15 mm. Progression 0.025 mm. Bergeon reference #30350-D-02. | |